Paythen Demo WooCommerce Shop
This is a demo to showcase how you can offer Payment Plans on your WooCommerce store using Paythen.
Add some items to your cart, then choose the Easy Payment Plan option at checkout to experience this for yourself. Use a real email address in the checkout to get the same emails your customers would get.
Enable for some or all products
Works on multi-currency checkouts
Let customers choose their installments
Set different plans for different cart totals
Add deposits, surcharges & fees
Customize order statuses + more
Using Paythen with your WooCommerce store is simple and painless. You set some rules in your Paythen account, then you install our WooCommerce plugin. And that's it! We provide detailed setup instructions here.
Ask us anything via the chat icon or email hello@paythen.co and we'd love to help. Create your free Paythen trial to get started.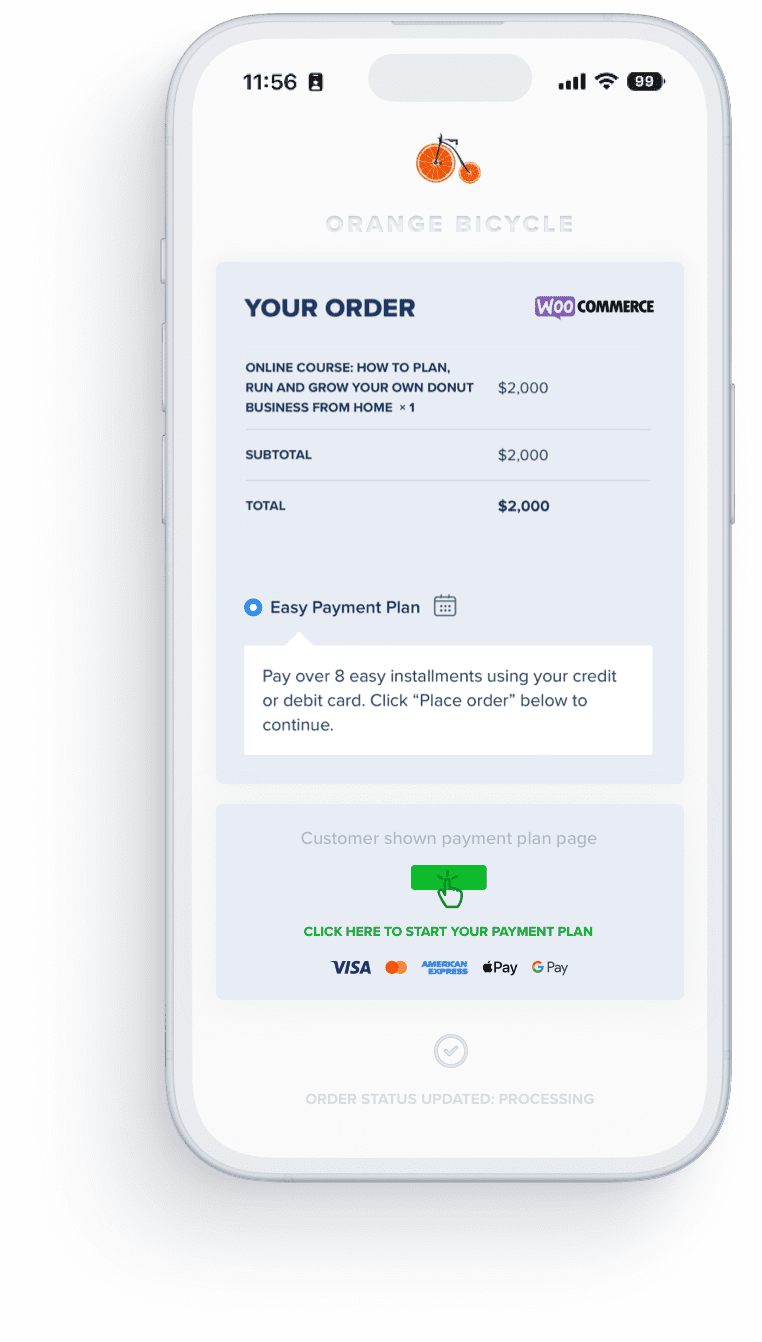 Increase sales by offering easy payment plans in one minute.
Start with a fee-free 7 day trial.
We'll ask you to connect your Stripe account or create a new one once you sign up. Paythen works with Stripe.
Easy payment plans
Offer your customers a flexible payment plan set by you, to increase conversions and sales.
Easy payment links
An easy to share payment link that works on any website and any device - matching your brand.
Four payment types
Offer subscriptions, payment plans, one-off payments or let your customers choose.
Automated reminders & emails
We automatically send handy reminders before payments & follow-ups if a payment fails.
Change payment info easily
Your customers can change their card info anytime they want, with zero time spent by your team.
Integrate with other apps
Send Paythen data to over 3,000 other apps with our Zapier integration.